They did not limit themselves to the shield: symbols of the USSR were also found on the "Motherland".
In addition to the Soviet coat of arms, a symbol associated with the USSR was also found on the "Motherland" monument - it is a star on a sword.
Journalist Oleksandr Voit drew attention to this, he published a photo of the sword on his Facebook page.
At the same time, political scientist Oleksandr Paliy suggested that the people of Kyiv should choose by voting what exactly to do with the stars on the sword, of which there are actually two.
He suggests stylizing them as stars from the EU and NATO flags or removing them from the monument, like the coat of arms.
"I myself do not have a final answer to this question, it is only being formed. It's interesting to know your opinion," said Paliy.
We will remind you that on the morning of August 6, a Ukrainian trident was already installed on the "Motherland-Motherland" monument in Kyiv instead of the Soviet coat of arms. The work should be completed by Independence Day.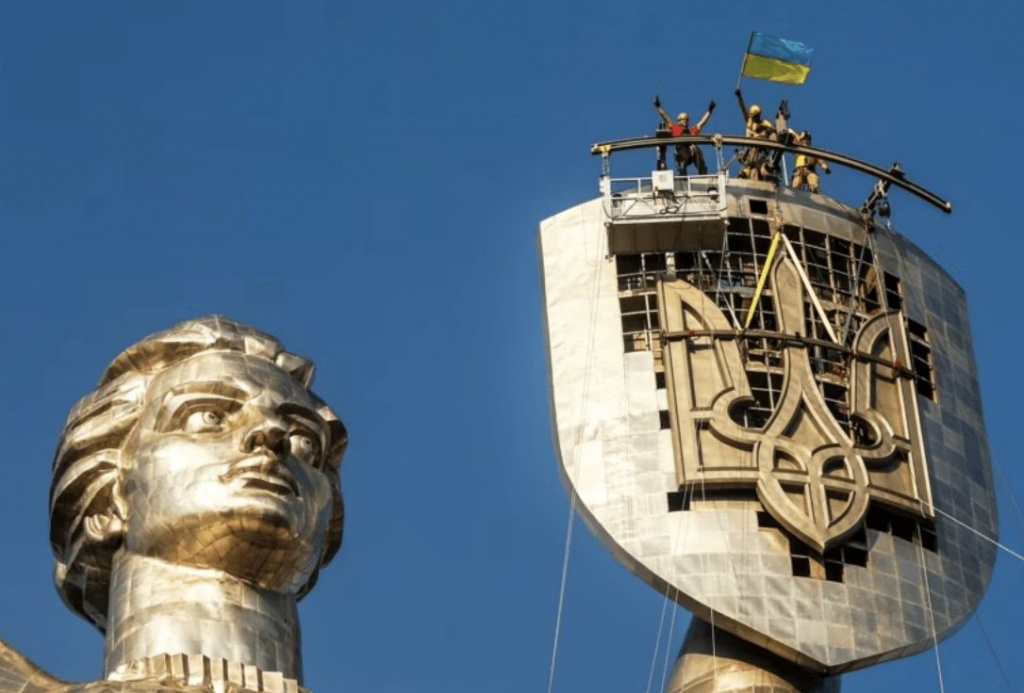 https://budport.com.ua/news/27174-schitom-ne-obmezhilis-na-batkivschini-materi-znayshli-sche-simvoli...
Back to the list