Prevention of corruption in communities: the Ministry of Reconstruction organizes training of anti-corruption officers
The Ministry of Development of Communities, Territories and Infrastructure is launching a project aimed at strengthening the transparency and accountability of local self-government bodies and preventing corruption in communities. Within its framework, training of anti-corruption authorized communities will take place.
The first step in implementing the project was a survey among anti-corruption commissioners of 170 city councils regarding their professional competencies. The survey, conducted with the support of the United Nations Development Program, will be used in the planning of the training of the commissioners.
"Professional work of anti-corruption authorized city councils is an important component in effective use of local self-government resources. The ability of communities to ensure an effective anti-corruption policy and transparency of their activities is one of the tasks of the commissioners, whose level of skills and knowledge we will work on. For this, in particular, we are already creating a curriculum on the basis of the Ministry," emphasized Serhiy Derkach, Deputy Minister of Community Development, Territories and Infrastructure.
The data of the conducted survey show that 56% of authorized city councils combine their position with other positions. Such a situation can affect the quality and efficiency of the performance of duties.
In addition, 14% of authorized officers did not receive any anti-corruption training. Almost 60% of the respondents indicated that the topic "Resolving conflict of interests of local government employees and deputies" is the most necessary for the work of the commissioners.
For reference. The urban communities of Lutsk, Khmelnytskyi and Kalush were selected for the pilot project on the evaluation of the anti-corruption system. According to the results of its implementation, anti-corruption programs of territorial communities will be developed/updated. In the future, this experience is scaled to other communities to develop typical anti-corruption programs.
The survey was conducted with the support of UNDP with financial support from the Governments of Japan and Germany.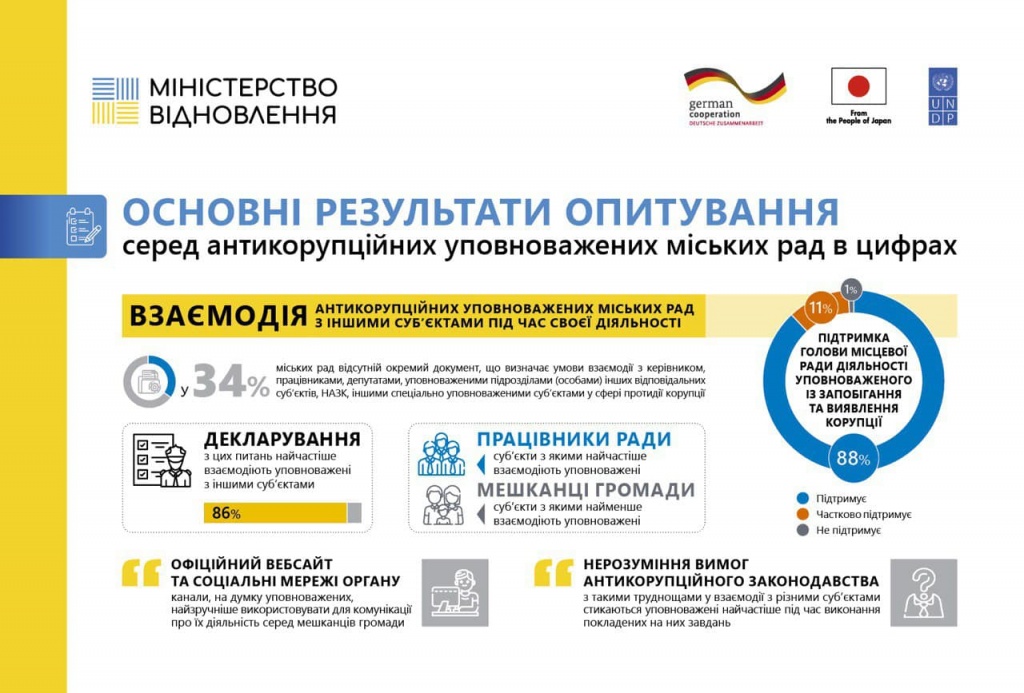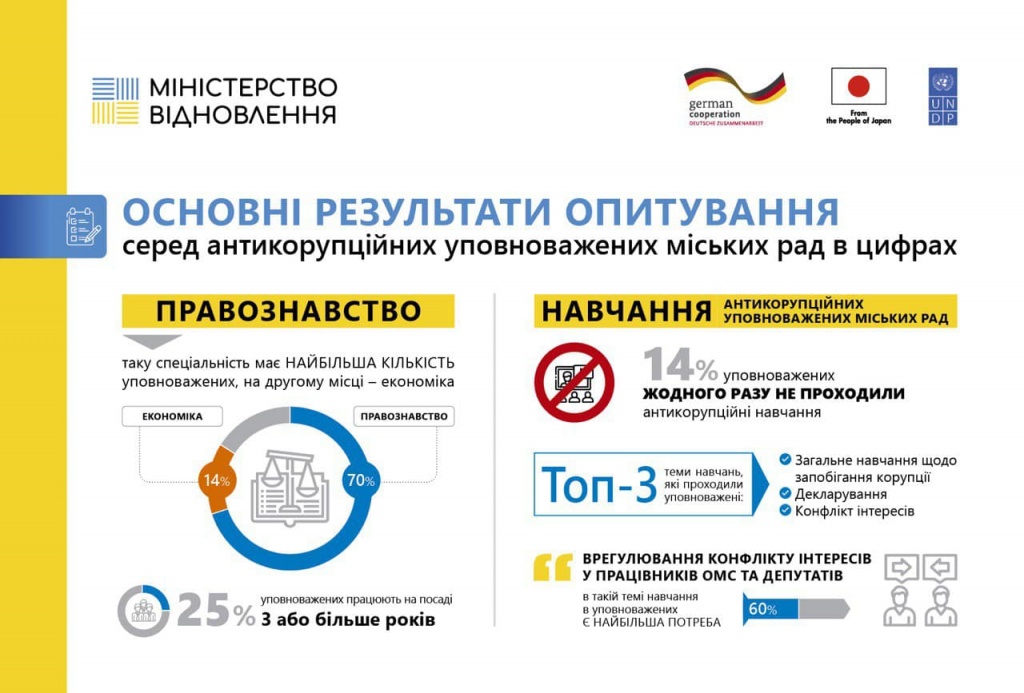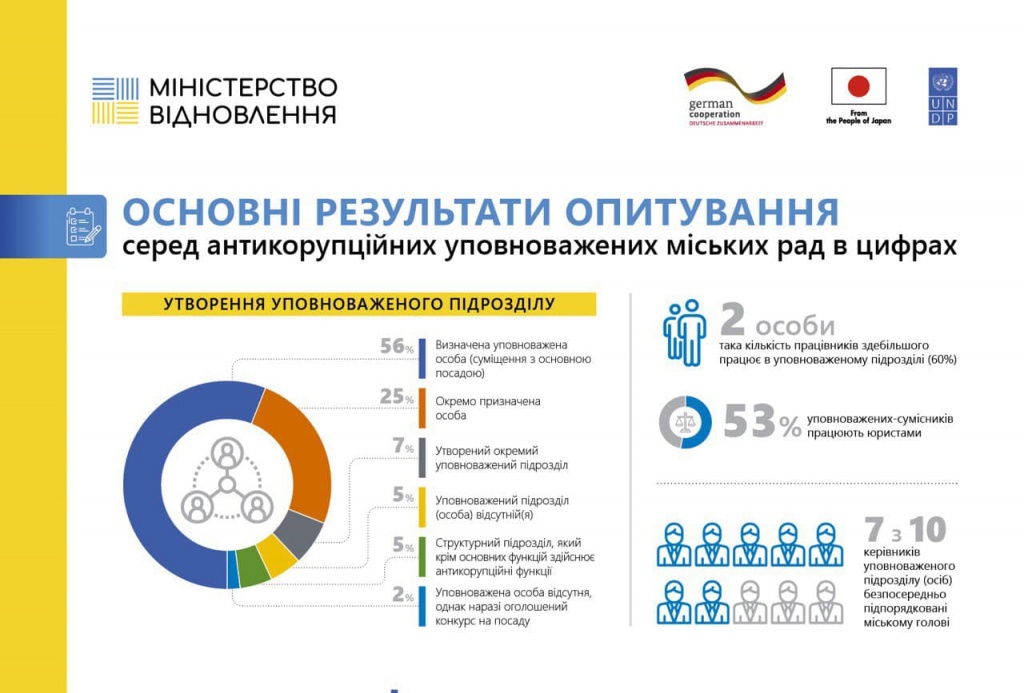 https://budport.com.ua/news/27159-zapobigannya-korupcij-u-gromadah-minvidnovlennya-organizuye-navcha...
Back to the list