Garden terraces and green columns: a unique hotel was built in Singapore
WOHA designed the new Pan Pacific Orchad Hotel in Singapore, which features garden terraces and green columns. The hotel has three terraces and each has a different theme - Beach, Garden and Cloud. They are formed by six-story blocks with guest rooms, which are arranged in a checkerboard pattern.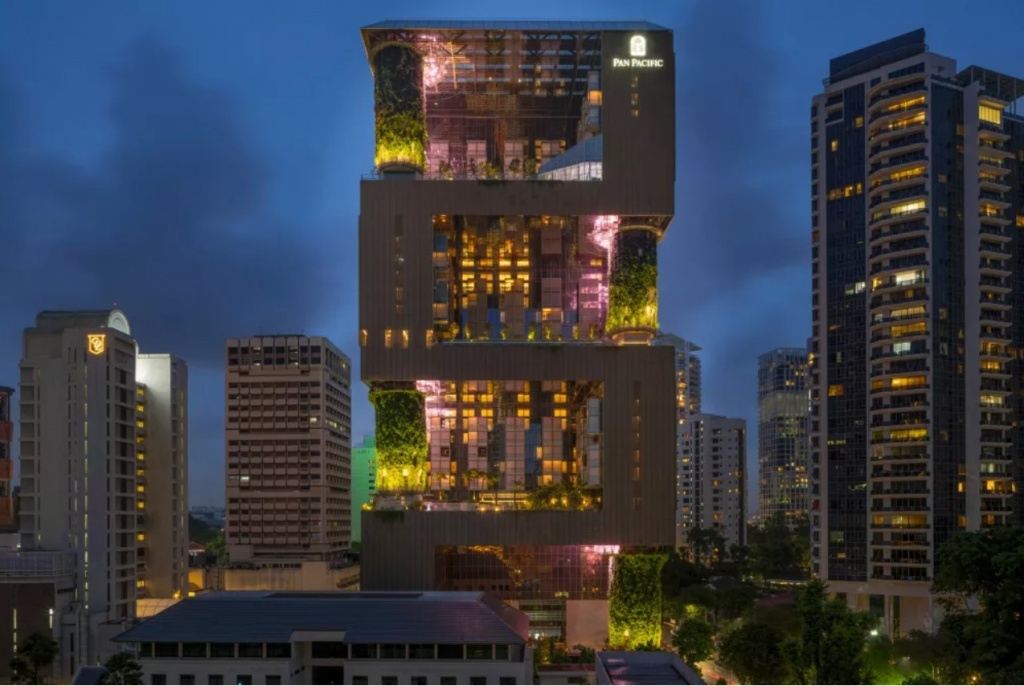 This structure is visually supported by columns covered with plants. The terraces were designed to provide passive cooling in humid urban climates.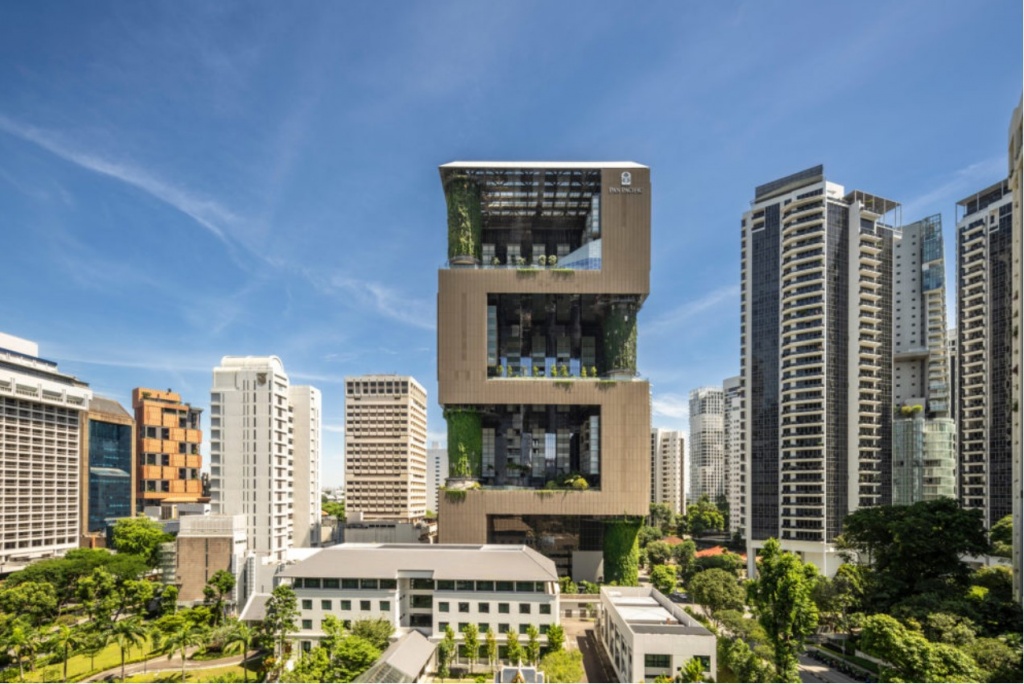 Their sheltered open spaces cross-ventilate the interior spaces. The mirrored roofs above the terraces reflect the greenery and also create a cooling effect. The first of the sky terraces is located on the fifth floor. Beach Terrace features a curved lagoon and sandy beach. On the 11th floor is the Garden Terrace, which features a bar, lounge area, manicured gardens, lawn and reflecting pools.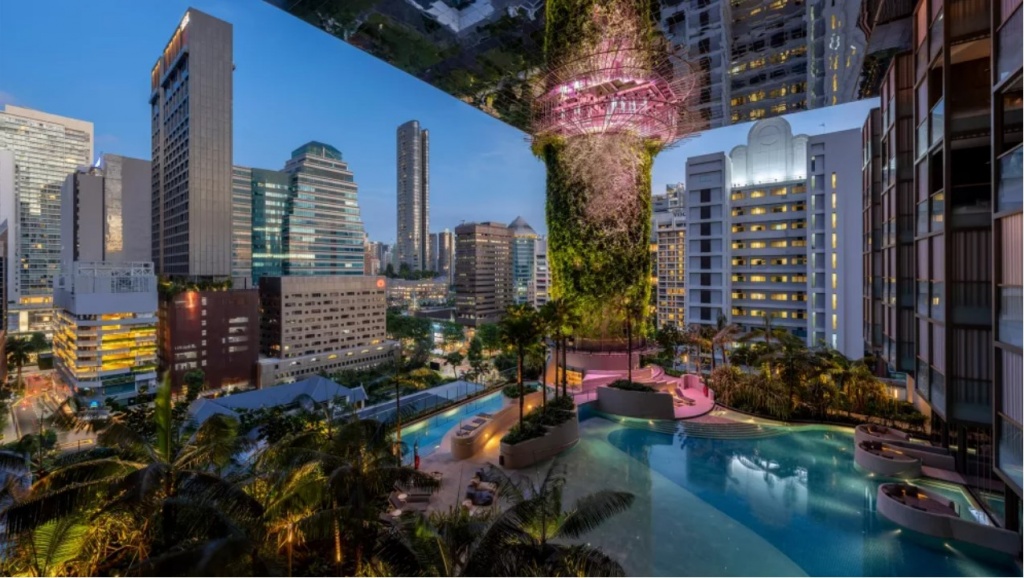 The highest of the terraces is the Cloud Terrace on the 18th floor, which is used as a space for various events. It accommodates a 400-seat ballroom and is protected by a canopy with photovoltaic panels. The hotel rooms are decorated in different interiors to reflect the theme of the terrace.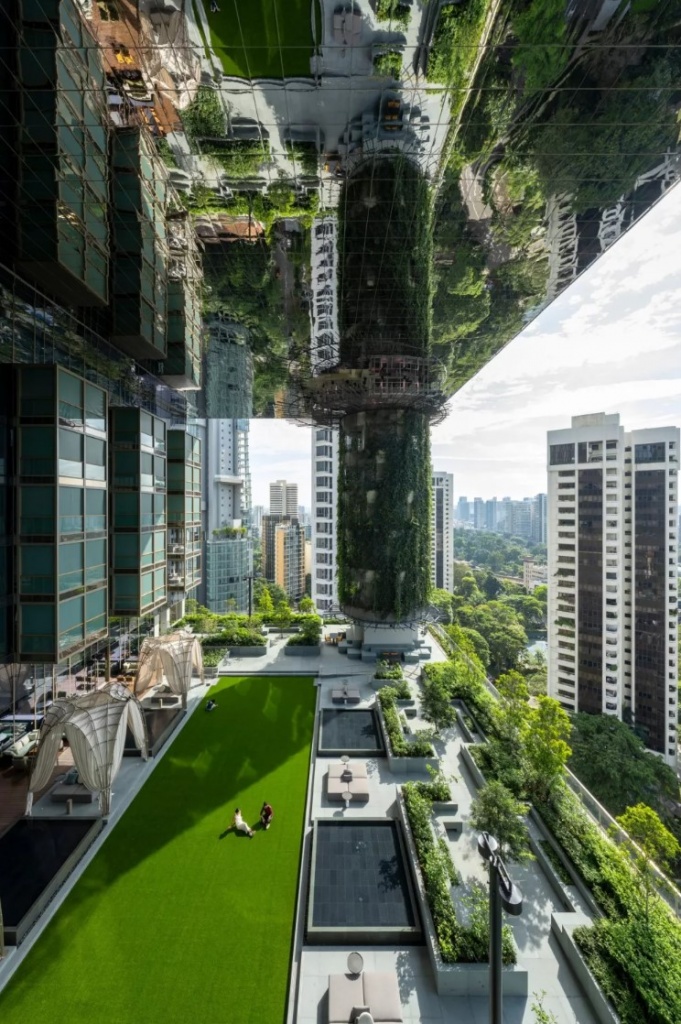 For example, wooden panels in sandy and pastel colors were used for the rooms near the Beach Terrace.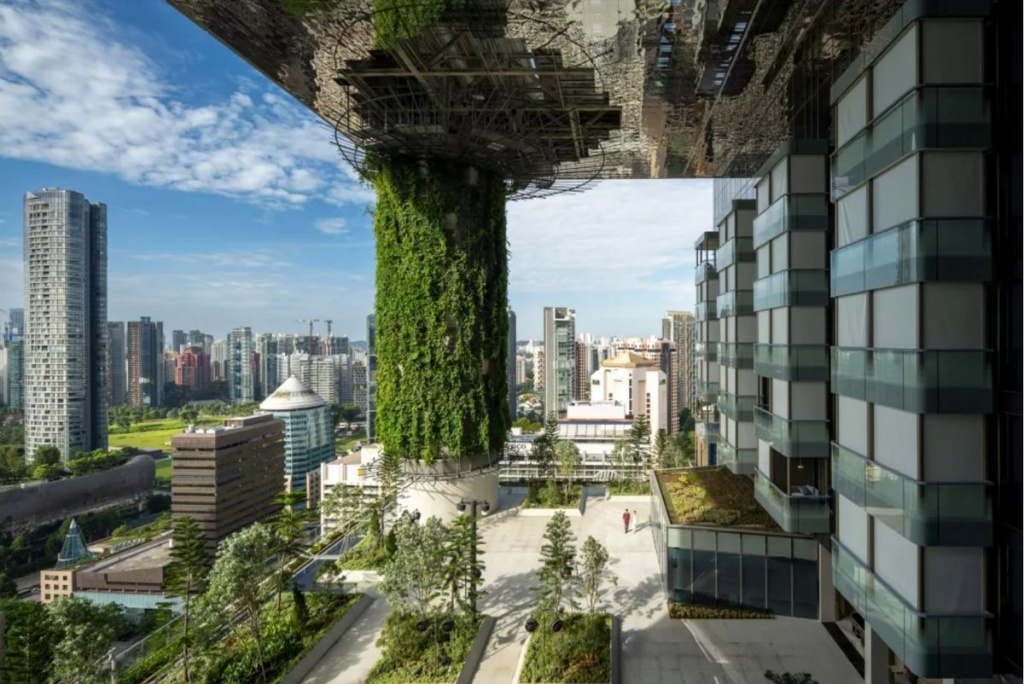 https://budport.com.ua/news/27713-sadovi-terasi-ta-zeleni-koloni-u-singapuri-pobuduvali-unikalniy-go...

Back to the list